A little-known fact of the marketplace lending industry is that borrowing rates on their online platforms are anything but marketplace-determined.
Instead, marketplace lenders set the interest rates that borrowers will pay in exchange for the extra money, and in tandem, the returns that will be earned by lenders on the platforms.

On that note, spotted yesterday by sharp-eyed fintech watchers was this U.S. Securities and Exchange Commission filing from LendingClub, the biggest marketplace, or "peer-to-peer," lender in the U.S. In it the company changed rates assigned to its loans, which are graded according to quality.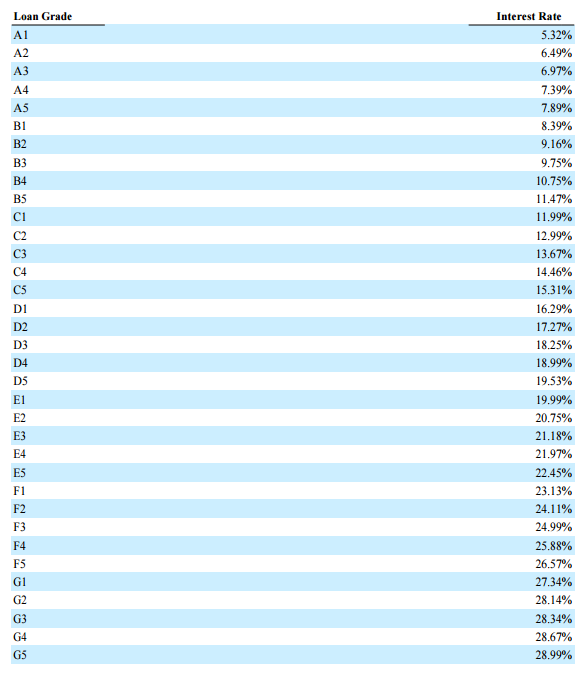 Michael Tarkan and Andrew Eskelsen, two analysts at Compass Point Research & Trading, estimate that the new rates are on average 47 basis points higher than LendingClub's rates at Dec. 22. That average conceals a bifurcation: Rates on loans deemed higher quality by the company ticked down 3 bps, while rates on lower-quality ones rose by about 67 bps.
All of which raises the question of whether the "P2P" sector is feeling the pinch of the turn in sentiment that has recently engulfed large swathes of the high-yield bond market, as well as parts of the investment-grade sector. Recall that the bear case for marketplace lenders was always a turning of the credit cycle that would either produce a rise in borrower defaults or result in a dearth of funding as skittish investors cut their lending on the platform.
Certainly, LendingClub tweaks its interest rates frequently, which makes drawing conclusions from one shift tricky and potentially premature. Nevertheless, Compass points out that the company has been in the process of lowering rates throughout 2014 and for much of 2015, effectively passing on savings to borrowers because of LendingClub's growing scale and the continued low interest rate environment.
When the Federal Reserve raised benchmark interest rates by 25 basis points last month, Lending Club moved accordingly. At the time, Chief Executive Renaud Laplanche emphasized that "the value we deliver to our customers is not dependent on the absolute level of interest rates," hinting that the company's "technology and low-cost operations" would help it continue to pass on savings to borrowers.
As noted by the Compass Point analysts, however, real interest rates in the overall economy have subsequently declined because of recent market turmoil that has sent investors scurrying into save-haven government bonds. Yields on three- and five-year U.S. Treasuries were, as of yesterday, down 30 bps and 35 bps at 1.05 percent and 1.4 percent, respectively.
"It is difficult to know why the company took rates up this time, but we suspect it could be related to recent disruptions in credit markets and investor fears around underlying personal and auto loan credit as overall sentiment remains under pressure," said Tarkan and Eskelsen. "This premise would be consistent with increasing rates for lower quality borrowers as investors may be asking for higher risk premiums in anticipation of higher defaults."
At $7.39 apiece, LendingClub shares have roughly halved since the company did its IPO in December of 2014 and are down a stunning 75 percent since reaching a peak of $27.90 later that same month.
It's worth recalling the words of some investors at the time who criticized LendingClub's lofty $8.9 billion valuation—reached partly because of overwhelming enthusiasm for all things tech-related. "These companies are really speciality finance companies, but look at where speciality finance companies trade in the public markets," said one major marketplace lending investor at the time.

The recent market downturn suggests a majority of investors finally seem to agree with that assessment.